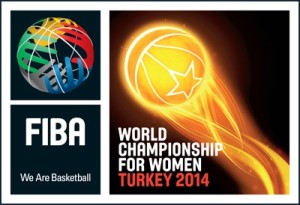 Groups of the 17th FIBA Women's World Championship basketball were made Saturday at Ciragan Palace in Istanbul. Fifteen selections will attempt to dethrone the United States during this competition which will take place from 27 September to 5 October 2014.
Angola, African reigning champions can be found in group D alongside the United States, world and Olympic champions. In addition to the American machine, Angola must negotiate their ticket to the next round with China and Serbia.
Mozambique, beaten finalists in Afrobasket 2013, will compete in group B with the host country, Canada and France, European and Olympic silver medalist.
The group stage is scheduled for September 27 to 30 in Ankara and Istanbul. The winners of each pool are directly qualified for the quarterfinals. Selections classified 2nd and 3rd of the four groups will compete in a playoff round to complete the Top 8.
Different groups of the World Championship, Turkey 2014.
Group A (Ankara): Brazil, Japan, Spain, Czech Republic.
Group B (Ankara): Mozambique, Turkey, France, Canada.
Group C (Istanbul): South Korea, Cuba, Australia, Belarus.
Group D (Istanbul): Serbia, China, USA, Angola.