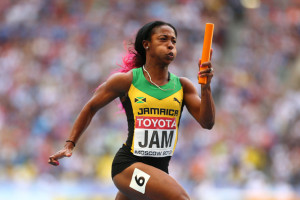 Diamond League will begin on May 2 in Qatar. The meeting in Doha will be headlined by Shelly -Ann Fraser- Pryce. The Jamaican confirmed that she will, for the third time, her return to the athletics track in the Doha stadium.
"I love running in Doha," said the recent world champion in the 60m indoor World Championships in Sopot, "the stadium is intimate and one feels in connection with the public." The world female sprint champion (100 m, 200 m and 4 × 100 relay) will be in the starting blocks for the 200 m. "I want to focus on the 200m. I do not have a problem but I think I can still do better. Then this season will be devoted mainly to be better and faster over the distance," said the Jamaican winner of the IAAF Diamond League in 2013 on the 100 and 200 meters.
The goal for the athlete of the year 2013 is to achieve a new brace in the 5th edition of the Diamond League "Making a new double would be the symbol of a perfect season for me. We'll see what will happen."
Nigeria's Blessing Okagbare, African record holder in the 100m who will also be in Doha will attempt to challenge the dominance of Shelly -Ann Fraser- Price.
Another heavyweight of female sprint that will be on the start of the 200 meters is the Jamaican Kerron Stewart, Olympic champion in 2008 in the distance.