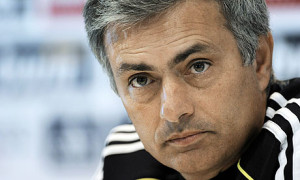 We thought he would be less paid after leaving Real Madrid last summer for Chelsea. But no! According to France Football, Jose Mourinho is the highest paid coach in the world with an annual salary of around € 17 million, or 2 million more than last season. He beat Pep Guardiola, the current coach of Bayern Munich, who perceives 15 million. Surprising third, Roberto Mancini. The coach of Didier Drogba now earns 14 million at Galatasaray.
On the podium last year, Carlo Ancelotti goes to the fourth place but earns 1.5 million more than last season when he coached PSG. He gathers 13.5 million Euros each year. Russian coach, Fabio Capello, is fifth with a well reinforced contract that allows him to get 12 million annually.
Arsène Wenger, the first French coach in the ranking is seventh with 9.6 million. Laurent Blanc PSG is 19th with 4.2 million.