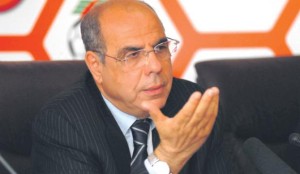 Algeria does not want to wait. Bid to host the 2019 or 2021 Afcon, the country of the Fennecs intends to make every effort to be accepted and is already looking for ways that can enable them to host this event.
According to the leaders of the Algerian football, $ 5 million will be needed for the organization of such an event.
"To organize an Africa Cup in Algeria, we have a budget of $ 5 million. I must say that we have filed a strong case for our country to be chosen," said Mohamed Raouraoua, president of the Football Federation.
Algeria has already hosted the Afcon in 1990.