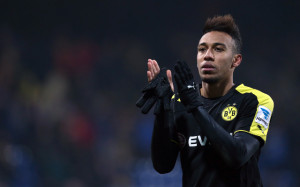 Tonight we will know the final table of qualifications for the quarterfinals of the Champions League season 2013-2014. After the qualifivcationsTuesday of Chelsea and Real Madrid, the last two games of knockouts will be played today (Wednesday).
Big advantage for Borussia Dortmund who dominated Zenit Saint Petersburg in Russia 4-2 in the first leg. The Germans will then have to confirm their supremacy on an off-form club that sacked its coach the past weekend. The new coach, Portuguese Andre Villas -Boas who is set to take over the Russian side, will not be on the bench tonight.
The last for David Moyes?
This match should also be an opportunity for Pierre Emerick Aubameyang to regain sensations. Regularly tenured since the injury Kuba, the Gabonese has not shown for several weeks. He should hunt doubts.
The second match of the night could be the last for David Moyes. For the first time since the start of the season and due the disappointing performance, a departure was planned for the Scottish technician of Manchester United. There is already talk of Louis Van Gaal. But in the meantime, the Red Devils are preparing to make a feat. Restore the two goals conceded in Greece to Olympiakos at risk of being sent out of the competition.
Program (GMT)
7:45 p.m.
Dortmund – Zenit
Manchester United – Olympiakos