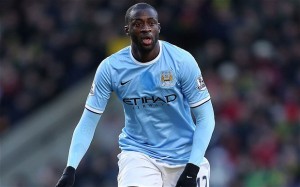 Manchester United host their neighbor City on Tuesday. The burning derby between the two Manchester clubs is part of the 28th day catch up game of the Premier League. The meeting is billed powerful between the Red Devils who come just to show their character and SkyBleus fighting for the title.
Remained for many years in the shadow of United, City on Tuesday have the opportunity to sit a little more their supremacy over their dear neighbor, and take a step closer to the title.
I don't know about you but I am so ready for tonight's derby .. Let's do this!
I dont know about you but I am so ready for tonight's derby.. Let s do this!!

— yaya toure (@Toure_yaya42) March 25, 2014