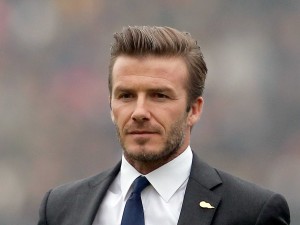 The double confrontation between PSG and Chelsea's first leg will be played Wednesday. From the United States, David Beckham showed his support for his former club before the match of the quarterfinals of the Champions League.
The former midfielder of Paris Saint-Germain said that the qualities of Zlatan Ibrahimovic and Thiago Silva could help Parisians to beat Chelsea on Wednesday.
"I think they (the Parisians ed ) have a real chance in the Champions League this year. They will face a team of Chelsea with Jose Mourinho as manager. He leads the team to a different level, but I do not think they will get a result," said The Spice Boy in beIN Sport.
For David Beckham, PSG are composed of the world's best players. He highlights the many investments Qatari leaders put in recruiting top players. "The owners who run the club want what is best and they got the best. Thiago Silva, for example, is the best defender in the world. Zlatan is a character, but he is also one of the best players I've played with. This is a great man. He is a player with whom I loved playing."
PSG stronger than Chelsea of Jose Mourinho? Africa Top Sports knows that a couple of people will not agree with that. So do not hesitate to drop your comments in the comment box bellow.