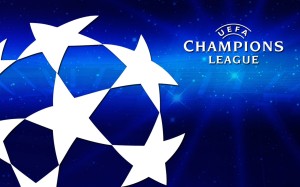 The posters of the first quarter-finals of the Champions League is quite rich on Tuesday with FC Barcelona – Atletico Madrid and Manchester United – Bayern Munich. Two posters that might be worth a visit.
To start with this 100% Liga clash between Catalans and Madrid. An undecided match as both teams are still struggling to know the stronger. They remain on 3 draws (2 in Spanish Super Cup and 1 in La Liga in 2014). And some details can make the difference tonight.
Diego Costa uncertain!
Barca will be without goalkeeper, Victor Valdes injured for 7 months and who will also miss the World Cup. His replacement Pinto is not a safety gag as well as the Blaugrana defense. Tata Martino but can count on the comeback during the last few days of Lionel Messi.
Opposite, big concern about the presence of Diego Costa. The top scorer suffers from knee pain and is uncertain.
The other match of the day is much skewed according to what we have seen since the start of the season. With a Manchester United crew that fails to be imperative in Europe as well as in England to play against Bayern Munich already champions of Germany and who crush everything in their path in Champions League. Red Devils fans are praying for a miracle.