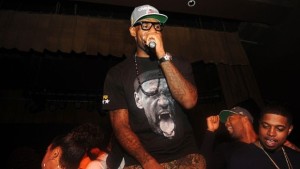 Does LeBron James think of a rapping career? Nothing is less certain. Certainly, the star winger of the Miami Heat, like most of the NBA players, loves rapping.
King James tried it on an instrumental of the Roc Nation boss, Jay-Z "F ** kwithmeyouknowigotit" of Album: Magna Carta Holy Grail. He recorded a freestyle last summer entitled "Kingdom."
We leave you enjoy the flow of quadruple MVP and double NBA champion.
[youtube]http://www.youtube.com/watch?v=Rr9EYBI4x0s[/youtube]