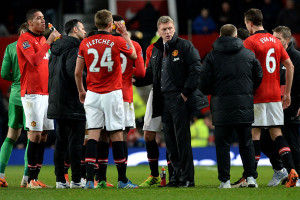 Bayern Munich achieves a good result away in the first leg of the quarterfinals of the Champions League. Bavarian led at Old Trafford managed to snag a promising 1-1 draw before the second leg in Germany.
Despite total domination on the game, Guardiola's men could not find the net throughout the first half.
After the break, the German were surprised to see Vidic catapulting Rooney's corner into the net.
But no time to doubt as Schweinsteiger also registered a very pretty goal to establish parity.
In the other match of the day, Barca and Atletico Madrid also parted away on a 1-1 draw.
[dailymotion]http://www.dailymotion.com/video/x1l7due_vidic-goal-manutd-vs-bayern-1-0-01-04-2014_sport[/dailymotion]
[dailymotion]http://www.dailymotion.com/video/x1l7f31_schweinsteiger-goal-manutd-vs-bayern-1-1-01-04-2014_sport[/dailymotion]