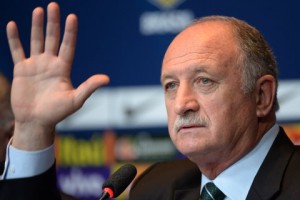 "If it's normal sex, okay. If this is normal, it is normal, it is not sending oneself in the air too high." This is the answer given by Luis Felipe Scolari, the coach of Brazil Monday, when asked about what he'll think of his players having sex on the eve of matches in the 2014 World Cup.
However, Felipão advises his players to avoid "acrobatics". "Normally, normal sexual intercourses are made in a balanced way, but there are certain forms, certain ways and others who do acrobatics. And that, no," said the former Chelsea coach.
At the 2014 World Cup, the Brazilian team will play the opening match on June 12 in Sao Paulo against Croatia in Group A before facing Mexico on June 17 in Fortaleza and then Cameroon on June 23 in Brasilia.