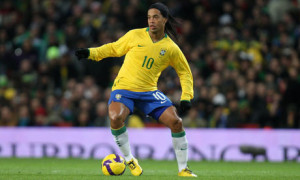 It's not a big surprise. The staff of the national football team of Brazil has decided that Ronaldihno should not play the 2014 World Cup.
If we need to rely on SoFoot.com, Ronaldinho had set a goal to be part of the team for the football mass competition which begins on June 12. Therefore easy to imagine the disappointment for this legend of the game
"Nobody questions about the quality of Ronaldinho. He is one of the best players I've seen in my life. Before the 2006 World Cup, he played in Barcelona where he had achieved amazing things; he was the only able to perform. But today the situation has changed and these changes are not favorable to his call with the national team," said on radio Carlos Alberto Parreira, the technical coordinator of the Brazilian team.