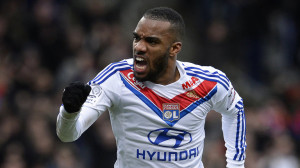 French Ligue 1 side Olympique Lyon moves on the lawn of Italian Seria A side Juventus on Thursday to attempt the feat in the quarter-finals of the Europa League. Juve has yet won 1-0 during the first leg at Gerland.
OL, with a staff decreased by injuries, will face an "Old Lady" who dreams of one thing, play the C3 final on May 14 at home in Turin.
Rémi Garde will have to deal with many missing. But the Rhone coach can count on one of his triggers Alexandre Lacazette. The Gones scorer believes Lyon has the means to reverse the situation in Turin.
"We have one more game to play. The first leg score allows us to believe again, said the French international striker on his twitter account.
"Even though it will not be easy for us, we know we can also score goals," he added confidently.