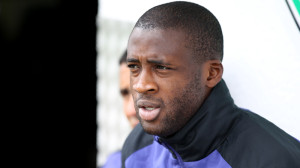 Good news for fans of Manchester City and the Elephants of Cote d'Ivoire. Yaya Toure was out through injury during the match that pitted Sunday his club to Liverpool. We feared the worst for the Ivory Coast international. The whole Cote d'Ivoire held its breath as it was feared that the injury of the midfielder might force him to miss the upcoming World Cup.
Manchester City coach Manuel Pellegrini has reassured everyone at a press conference. The Citizens coach said his player would be sidelined for two weeks. "Maybe it's not as bad as we thought. But he will still need at least ten to fifteen days to regain."
The Ivorian is suffering from a thigh injury.