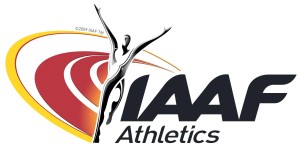 The International Association of Athletics Federation (IAAF) announced on Tuesday in Dakar (Senegal) candidate cities for the organization of its upcoming world championships between 2017 and 2019. Two African cities have been applying for different events; it is about Nairobi (Kenya) and Kampala (Uganda).
Vying for the World Championships in Athletics Youth 2017, Nairobi is competing with Buenos Aires (Argentina) and Greensboro (USA). The second African city Kampala (Uganda) applies for the organization of world Cross Country 2017. Manama (Bahrain) is the second candidate.
No African city for the World Senior Championships
Africa did not submit records for the organization of the 17th World Championships of full air Athletics that will take place in 2019. Barcelona (Spain), Eugene (USA, Oregon) and Doha (Qatar) are cities that are competing for the organization.
Before 2019 the major event of the IAAF which is held every two years will send the world's athletes to Beijing (China) for the 2015 Championships to be held from August 22 to 30. London is the home ground of the world championships 2017 (August 5 to 13).
Two cities, Ostrava (Czech Republic) and Bydgoszcz (Poland) are competing over the organization of the Continental Cup scheduled for 2018.
The host cities of these IAAF events will be known in November at the meeting of the instance in Monaco (France).