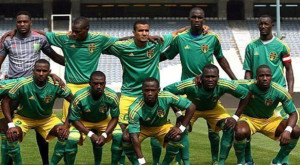 En route to Mauritius and after two stops in Dakar (Senegal) and Dubai (United Arab Emirates), the national football team of Mauritania finally landed Thursday morning. The delegation landed at Sir Seewoosagur Ramgoolam International Airport near the capital at 6:50 UT.
Immediately after their arrival, Mourabitounes went to Curepipe, Mauritius's second city which will host next Sunday the return match of the Afcon 2015 qualifiers.
A sigh of relief when we know that the Mauritanian Ministry of Sports was not initially willing to support the travel costs of the national team.
During the first leg, the men of Patrice Neveu had won 1-0.