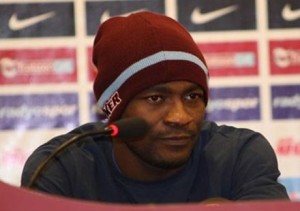 The joy of Didier Zokora after his happy marriage with Sery Dorcas will not last very long. Two weeks after the celebration of the wedding, here is the Ivory Coast international in trouble.
Indeed, Zokora risks a two-year sentence in prison for having driven drunk. The file was opened in court since April 15 and involves the Trabzonspor midfielder. The latter was caught there a few months ago in his vehicle.
Turkish law requires two years firm for any driver caught drunk. However, the lawyers of the Ivorian international have put forward two arguments that will convince the judge not to sentence him: firstly the fact that there was no phase of recurrence and secondly especially he up to now has a blank police record.
But it would be difficult to convince the Turkish justice, especially if it knows that Didier Zokora had already shown similar charges when he played at Sevilla in Spain and had been caught by the patrol during a night out with teammate and compatriot Romaric N'Dri.