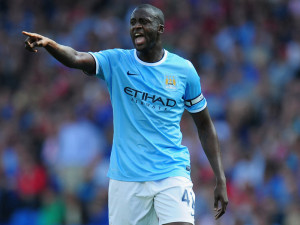 What makes Yaya Toure a player of exceptional class? Where did the Ivorian international find this firepower? It's not magic! He simply has a secret: he understood that football has become a science.
Yaya Touré did not become a great player by chance or miracle. The Manchester City star has adopted a more scientific approach – and most intriguing – for games. Indeed, He has a notebook with him in which he writes ideas in order to "decode the eternal mysteries of the game." It can seem funny, but the reality is there: this approach pays off for the Ivory Coast international. "As physicists attempt throughout their careers to decode the scientific code," said Toure on France Football in 2013.
"I try to break all the mysteries of football. I have full confidence in the fact that a greater level of reflection can make me a better player," he added.
The Triple African Ballon d'Or also added that in his notebook, he assesses his opponents and takes notes on his own performance. Toure insists:"deep reflection on my sport helps me become a better player and allows me more concentrated in the head."
The cerebral approach of other stars
Other Premier League foreign stars adopt this approach. Samuel Eto'o for example. The Chelsea striker, used to make his own pre-game analysis of the opposing defense, noting exactly how players pass the ball and which guards like dribbling. But the concession of Touré for his interest in studying football, and his conviction that the game "is a science" is a refreshing change from the anti-intellectual dogma which often served the English game.
This state of mind that could later help Yaya Toure in his eventual role as a coach.