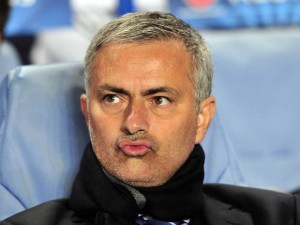 José Mourinho has just taken a slap with Chelsea for a first defeat at home against Sunderland … allowing Liverpool to take off in the English Premier League table.
Chelsea were beaten by Sunderland, the Red Lantern of Premier League Saturday (1-2) !
It took 78th league matches at home for Jose Mourinho to know defeat with the Blues.
José Mourinho will play the semi-finals of the Champions League against Atlético Madrid.
José Mourinho to ironically blame the referee!
"I just want to say four things and I'm sorry because if you ask me any more questions, I will repeat exactly the same thing. Congratulations to my players because they gave what they have and even what they do not. Congratulations to Sunderland, because they won. Congratulations to Mike Dean, because he made a fantastic performance. And congratulations to Mike Riley, responsible for appointing referees for matches in Premier League) because what they did during the season was fantastic for the conduct of the Championship. Congratulations to all. I have nothing more to say."