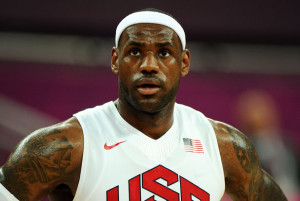 LeBron James jumps in the ranking of the top scorers in the history of the NBA playoffs.
Author of 27 units in the victory of the Heat at the expense of Bobcats in Game 1 of the first round of the playoffs, King James became, with 3,898 points, the eighth leading scorer of the playoffs. He now stands ahead of Larry Bird who totaled 3,897 career points.
Apart from the Heat winger, there are two other active players in the Top 10 of the rankings of the best scorers in the playoffs: the rear of the LA Lakers Kobe Bryant and the San Antonio interior, Tim Duncan.
The former rear of the Chicago Bulls, Michael Jordan leads the standings with 5987 points ahead of two Lakers Kareem Abdul-Jabbar and Kobe Bryant.
The top 10 scorers in the playoffs from April 20, 2014