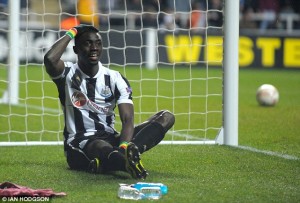 Very bad news for Newcastle! As announced in the Daily Mail, Papiss Cissé, injured in the kneecap, is out and will not set foot on any pitch before the end of the season.
A blow to the Senegalese who played 24 games in all competitions this season with the Magpies for 4 goals in total.
The former FC Metz player had already been injured in his back this year. Injury that had kept him sidelined for three weeks.