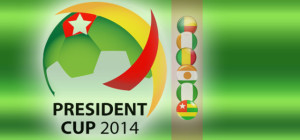 After the last group matches played on Wednesday, we know the table of semifinals of the President Cup 2014. This Under 17 international competition being held in Togo, under the auspices of the UFOAB and CAF is also in the framework of the celebration of the Independence of Togo.
Thus in the Last Four, Nigeria who flew over Mali in Group B will face Benin. The Squirrels finished 2nd in Group A with a 2-1 victory over Ivory Coast.
The other semifinal will pit Togo, host country to Mali.
The meetings are scheduled this Friday at the municipal stadium of Lomé.