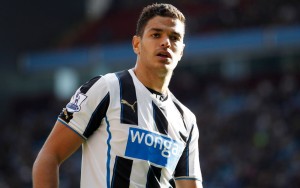 There is no doubt. Unless a reversal of exceptional circumstances, Hatem Ben Arfa should leave Newcastle at the end of this season.
To believe the Daily Mirror, the Tunisian-born French player in conflict with his leaders for several months, would be asked to pack, especially after having a dispute with Alan Pardew, his coach.
"Everyone knows that Ben Arfa is a good player, but this season he has had an adverse behavior on the rest of the group, either outside or on the ground," says a source close to the club.