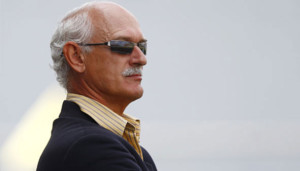 TFF (Tanzania Football Federation) announced Monday the hiring of Martin Ignatius as coach of the national football team. Martinus Ignatius Nooij known as Mart Nooij is a 59-year-old Dutch who has just left his position in the Ethiopian club of Saint George.
He also led Santos FC in South Africa, the selection of Mozambique and Burkina Faso.
The main mission of Nooij is to qualify Tanzania for the Afcon 2015 in Morocco. A task that starts next month with the first preliminary round of the competition against Zimbabwe before possibly facing the winner between Mozambique and South Sudan and then finally integrate Group F of the qualifiers alongside Zambia, Cape Verde and Niger.