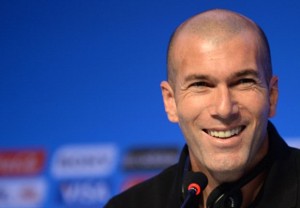 Zinedine Zidane future head coach! This has been an open secret for two weeks. Monday, the man himself confirmed what is already the subject of all discussions.
Present at a promotional campaign with the German brand Audi, Zinedine Zidane gave details of his personal future. He is really eager to begin his new job. "Until now, I wanted to enjoy my family and my children after spending nearly 20 years in football, just that, but now I want to make my return into the middle, commented the world champion 98, whose remarks were relayed by the newspaper Marca. Yes, I want to do something. I want to prove again that I can do something in the coaching profession."
However, still no detailed information as far as the identity of his target club is concerned. Last month, Marca reported that he should leave Real Madrid this summer. Rumors are sending him to AS Monaco and Bordeaux.