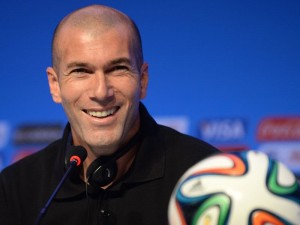 This is the information of Tuesday evening. While persistent rumors announce Zinedine Zidane on departure from Real Madrid as of next summer, the channel I-Télé for its part said that the former number 10 of Blues will become the next coach of Girondins.
"It is made 90%", told the journalist Pierre Sled during the I-Télé Tv show 20h Foot. While the club has denied reports a few days ago. Zidane graduated a few weeks ago said most recently his eagerness to begin his coaching career: "Yes, I want to do something. I want to prove again that I can do something in the coaching profession."
Pending confirmation for this information, Zidane is also announced in Monaco.