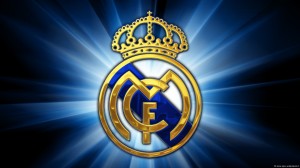 Do you know the 20 most expensive clubs in the world? Well, Forbes magazine has just unveiled them. And as can be expected, all the major European teams are included. While new clubs like PSG are entering this ranking.
Real Madrid retains the top spot of the 20 most expensive clubs in the world at the end of the season 2012/2013, published by the U.S. magazine Forbes. The Merengue club maintains its leadership with a value of $ 3.4 billion, much of which was generated by the image of the current best player in the World, Cristiano Ronaldo ($ 675 million).
Behind Real Madrid, the other Spanish icon, FC Barcelona ($ 3.2 billion) who just steal the 2nd place to Manchester United (2, 81 Billion) which thus completes the podium. Bayern Munich, 4th, is the only team not playing in the Premier League or La Liga to be among the top seven clubs in this ranking.
It is also no surprise that Paris Saint- Germain appeared in the Top 20 of the most expensive clubs. The club from the French capital comes directly to get positioned in 15th place thanks to the investment of Qatari owners and the arrival of several superstars such as Zlatan Ibrahimovic and Thiago Silva. The value of PSG is estimated at € 415 Billion. The club should certainly continue its meteoric rise in the coming years with the arrival of other big names.
Here are the Top 20 most expensive clubs in the world
1. Real Madrid $ 3.44 billion
2. FC Barcelona 3, 2 billion
3. Manchester United 2, 81 billion
4. Bayern Munich 1.85 billion
3. Arsenal 1, 33 billion
6. Chelsea 868 million
7. Manchester City 863 million
8. AC Milan 856 million
9. Juventus 850 million
10. Liverpool 691 million
11. Borussia Dortmund 600 million
12. Schalke 12 04 580 million
13. Tottenham 514 million
14. Inter Milan 483 million
15. Paris Saint-Germain 415 million
16. Galatasaray 347 million
17. Atlético Madrid 328 million
18. Hamburg 326 million
19. AS Roma 307 million
20. Napoli 296 million