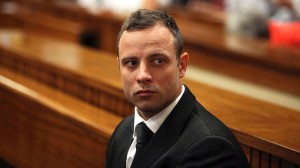 The Oscar Pistorius mental health was the focus of discussions at the trial of the athlete Tuesday. The athlete is likely to be sent to a mental hospital to determine if he suffers, as claimed by a defense witness, a "generalized anxiety illness".
The Paralympic champion accused of murdering his girlfriend will pass examinations to assess his mental health, announced the judge Matilda Thokozile Masipa Wednesday in Pretoria.
It thus complies with a request of the prosecutor Gerrie Nel. "Strangely the defense objected to this request, said the judge. It would not be wise for the court to rule on a single diagnosis, without the advice of other experts."
This review further delays this trial that passionate South Africans as it is not said that, if necessary, Oscar Pistorius obtains immediately a place in an institution.