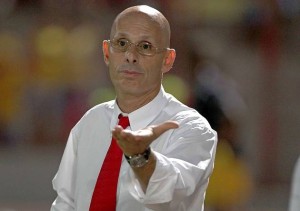 Stephen Constantine will be the next coach of the national team of Rwanda. His signature would be only a matter of time.
According to sources close to the Rwandan Federation, both parties have found common ground and the commitment of the technician of 51 years will be formalized shortly.
Born on October 16, 1962 in London, Stephen Philip Constantine, who is of Cypriot origin, has already lead two African teams: Malawi (2007-2008) and Sudan (2009).