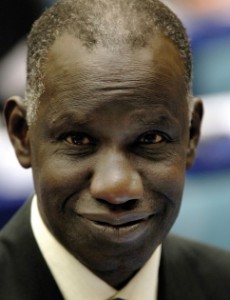 Fans and other enthusiasts of Senegalese and African athletics unless last minute surprise, have a high chance of not seeing the international athletics meeting in Dakar Version 2014.
The information revealed by the Senegalese federation Athletics Saturday, through its Executive Director Jean Gomis, even seems to confirm.
This would result in the unavailability of the Leopold Sedar Senghor stadium which for nearly 20 years, is the place hosting this international event.
The largest sports infrastructure of Senegal is being rebuilt, for three months, after being closed due to a full year ban.
A renovation that should be completed next August if one believes the Sports Minister of Senegal Mbagnick Ndiaye who was visiting the site, a few weeks ago.
The meeting planned in the month of June can therefore not be organized. Senegal does not have any other tracks meeting the IAAF standards to host this meeting, with more than fifty athletes from Europe, the USA and elsewhere.
In 2012, the meeting was also canceled due to the occupancy of the stadium.