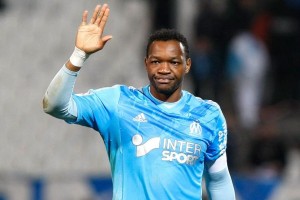 The news about the health of Steve Mandanda are hardly reassuring after his blow at the head Saturday with Malian striker Mustapha Yatabaré of Guingamp. The guardian of the Olympic Marseille has confirmed his withdrawal for the next World Cup on Sunday on his Twitter account.
"It is with sadness that I inform you that unfortunately I will not be able to keep my place in the World Cup. I wish the team of France a World Cup full of success," can be read on the social network . Joy has been short-lived. Happy to appear Tuesday in the 23 Frenchmen selected for Brazil, the Congolese-born goalie must resolve to follow his teammates on television.
Mandanda suffered a tear of a cervical muscle and will observe a shutdown period of 6 weeks.
Stéphane Ruffier, keeper of Saint- Etienne, among reservists should take his place in the 23-man squad.