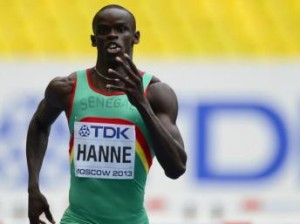 Like many African athletes who were meeting in Shanghai, the second stage of the Diamond League athletics, in search of points (the minima) for African Championships scheduled to be held in Marrakech from 10 to 14 August, Mamadou Kasse Hanne has even done better.
The Senegalese hurdler who finished second in the 400 meters flat with a time of 48 " 86 behind American Michael Tinsley (48 " 77) did more than the minimum of 50 " 8 required.
A beautiful performance which should allow the current Senegalese best 400-meter runner, to look at the Diamond League and other competitions to come.
In the same vein as Kasse Hanne, the Botswanan Amantle Monthso from the Dakar International Athletics Centre (DIAC) also finished 2nd in the 400 meter flat in women with a time of 50 " 37 ( while the minima are 54 " 6).
In this race she was anticipated by Jamaican Novlene Williams – Mills (50 " 31).
As Kasse Hanne, she also has set the qualifications for Marrakech in August.