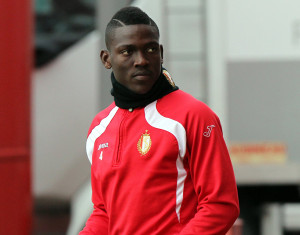 Out of contract at Standard Liege, Daniel Opare played his last game in the jersey of the Belgian club last Sunday. The player announced on Twitter that Sunday's game against Genk was his last match for the Rouches.
"As time flies, 4 years at Standard Liege, Wow! I wish that day never comes. Thank you Standard." The discussions on the extension of the defender have however failed.
The Ghana international suddenly leaves Belgium and heads to Portugal. Throughout the weekend, the Portuguese sports press raised the possibility that Daniel Opare joins the workforce of FC Porto. The information has been confirmed by the agent of the Black Star, Djuro Ivanisevic: "If Porto is an option, other clubs, Italian and German , were also interested ."
Four years after his arrival from Real Madrid, the right side is out of contract with no last minute extension, will go to the World Cup without ever returning to Liège. Despite the competition this season, the 23 year old defender has held firm to the point of becoming one of the best items of the Standard in the Play- Off 1.
Sunday against Genk, Opare has played his 92nd match in the Belgian championship.