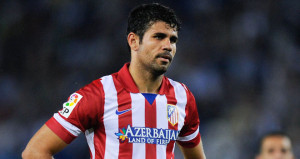 Champion of Spain with Atletico Madrid, Diego Costa, star striker of the team had the opportunity to win a Champions League final next Saturday against Real Madrid.
And play in the wake the 2014 World Cup with Spain!
But a huge disappointment for the whole club, and even a whole nation: suffering a relapse of his recent hamstring injury, the Spanish striker of Atletico cannot compete in the final of the Champions League against Real Madrid Saturday in Lisbon.
His participation in the World Cup is also dicey.
The player is upset and we understand his distress!