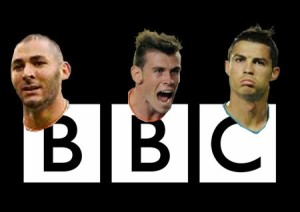 Four days ahead of the final of the Champions League, Real Madrid's attack is nowhere to be found. Karim Benzema and Gareth Bale were absent during the workout that would allow them to prepare for the match against Atletico, their rival in the Spanish capital.
The French striker and the Welsh midfielder as well as Jese and Pepe, conducted exercises in the training center, said the Merengue club on its website.
As for Cristiano Ronaldo, he worked alone on the ground. The Portuguese did not play the last day game due to a thigh problem.
In the nutshell, BBC (Benzema-Bale-Cristiano) missed the training session Tuesday.