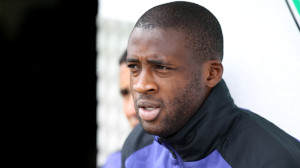 Last Tuesday, the agent of Yaya Touré, Dimitri Selçuk, indicated that his player was considering a possible departure. The latter accused his leaders of not wishing him a happy birthday and thus completely neglecting human relations.
A few hours after the announcement, the player himself denied this information, without convincing.
Today, this episode seems to be totally forgotten. To believe the BBC website, the Ivorian midfielder of Manchester City would now be linked to the club beyond the end of his career. "Yaya wants to stay in the same club as long as possible," said Dimitri Selçuk adding that Yaya Toure could start a conversion in the City technical staff, either as a coach or as a consultant.
This enlightens fans of the Ivorian international about his future. But we are still far and the future may hold many surprises.