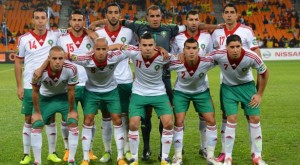 Badou Zaki will make tomorrow his first match since he became head coach of the Atlas Lions.
It will be at the friendly match pitting Morocco, in a training camp in Portugal, to Mozambique at ESTÁDIO S.LUÍS.
While other teams prepare the qualifiers, Morocco sharpen their weapons for the African Cup of Nations they host next year.
The band of the new technician performed their last training session before the meeting.
The referees of the match are Portuguese. Hugo Miguel in the center will be assisted by Paulo Soares and Nuno Pereira. The 4th referee is Duarte Gomes.