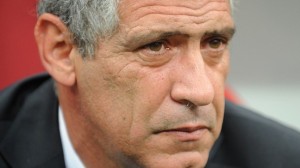 After months without a coach following the departure of Paulo Duarte, the national football team of Gabon finally has a coach. It is the Portuguese Fernando Santos, current coach of Greece.
Competing with his compatriot Carlos Queiroz for this post, Santos ultimately took the upper hand. This is what understands our Afrik football colleagues.
Fernando Santos will take office after the World Cup in which he'll participate with Greece, but his formalization will intervene quickly enough.
Born on October 10, 1954, the new coach of the Panthers has the distinction of having passed by three Portuguese clubs: FC Porto, Sporting and Benfica. In July 2010, he was appointed coach of the national team of Greece. On February 28, he announced that after the 2014 World Cup in Brazil, he will leave his post. Probably for Gabon.