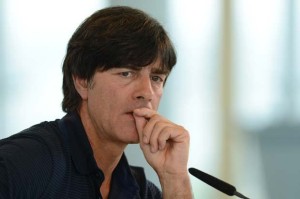 Being coach of the great football team of Germany is not a green light to misbehavior. Joachim Löw has learned it the hard way. The coach of Manschaff was deprived of his driving license for six months for having speeded excessively and using the phone while driving. Moreover, he recognizes his mistake.
"I recognize, of course, unfortunately sometimes I drive too fast. I know I have to slow down," said Löw who is preparing his team for the World Cup in Brazil.
In addition, the coach of Philippe Lahm and company says having got a lesson and promises to change driving behavior.
"I get on the train more often now," he said.