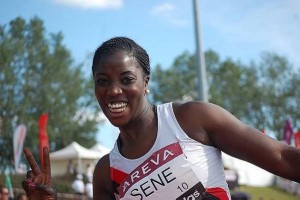 Amy Sene improves her record in the hammer throw. Sunday at the meeting of Forbach (France), the Senegalese erased her former record with a throw of 69.70 m. she improves her record established on March 8 with 50 cm.
Two months ahead of the African Athletics Championships (August 10 to 14 in Morocco), the double African hammer champion (2010 and 2012), is best positioned to keep her continental supremacy.
Amy Sene (28) also won gold at the All Africa Games in 2011.