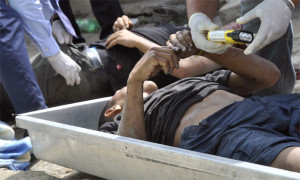 Perozo Johnny is no more! Zulia FC defender was killed in a shootout in Lagunillas, located in the state of Zulia in Venezuela.
To believe the Spanish daily Marca, which reveals information Tuesday morning, the reasons for the murder of 28-years are still unknown. The newspaper says however that an investigation has been opened.
"The professional players of Venezuela expressed their deepest condolences for the loss of a comrade and reaffirm their fierce struggle against violence in the country, costing the lives of Venezuelans daily," said the unique association of Venezuelan professional footballers in a statement.