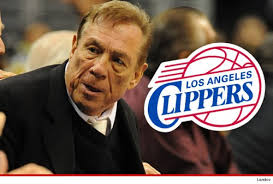 Will Donald Sterling finally decide to sell the Los Angeles Clippers ? Pushed out by the NBA after being convicted of racist statements, the owner of the franchise in California would have addressed to the league that he had received an offer of $ 2.5 billion. This will be a record in the sale of the Atlantic Overseas franchise.
However, he continues to maintain his innocence defending having been banned for life based on a recording, made "illegally" , about a "discussion between a jealous man and the woman he loved " and which "should never have to leave the privacy of living," reports Yahoo ! Sport.
If he regrets his racist words, Sterling finds the sanction of the NBA whose fine is 2.5 million dollars disproportionate. These lawyers that deny the offer of $ 2.5 billion estimate that the penalty would be demolished during a trial.
The NBA does not change its decision and is expecting on June 3 the other 29 franchise owners of the North American championship of basketball to decide on the ban.