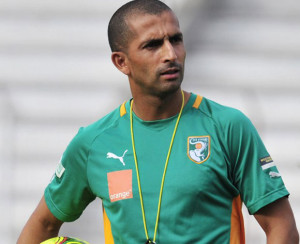 Deprived of some backbones, Côte d' Ivoire lost to Bosnia Herzégvine during the friendly match within the context of preparations for the World Cup. Edin Dzeko put in a brace (17th and 53rd). Didier Drogba has narrowed the gap in the 90th + 1.
At the end of the match which was held at the Edward Jones Dome in St Louis (USA), the coach of the Elephants, Sabri Lamouchi recognized deficiencies in the play of his foals.
"This is a logical defeat, because we made a lot more mistakes than the opponent. You cannot win playing like we did. There were too many approximations in the first half. We had a slight improvement in the second period but we have not been able to make the opponent doubt. There are still positive things to keep in mind. It is that we were able to give playing time to some players. But it is frustrating to end in defeat," said Sabri Lamouchi, in his remarks after the match transcribed by fif – ci.com.
The next test match against El Salvador will provide an opportunity to see a team of Elephants who will be closer to the one that will play the first match of the 2014 World Cup against Japan, said the coach in conclusion.