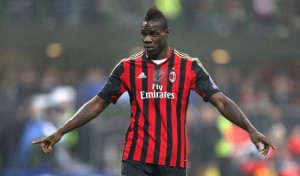 Although he is considered a bad boy in Milan, his incontestable talent is enough to attract the attention of major European clubs.
According to information from the Daily Mirror, Arsene Wenger would like to draw Mario Balotelli to Arsenal.
Fan of the striker, the Gunners manager could benefit from the fact that AC Milan is currently in financial difficulties and needs cash.