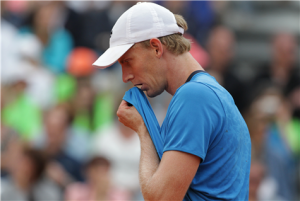 A set and then that's it. Kevin Anderson has, like last year, packed his racket in the knockouts of Roland Garros. And like last year, the South African is removed from the clay of Internationaux de France by David Ferrer.
Seeded No. 19 pushed the Spaniard in the tiebreak in the third set he won 7-5 before losing in four sets, 6/3, 6/3, 6/7 [5-7 ] 6/1.
Finalist in 2013, David Ferrer (No. 5 worldwide) could find defending champion Rafael Nadal in the quarter-finals.