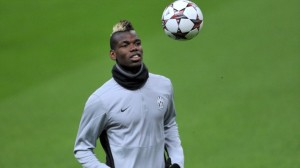 The football observatory, which evaluates each summer the "fair price" of the stars of the European Big Five, released its annual report. According to the report, Paul Pogba is much more expensive than Gareth Bale, bought last season by Real Madrid for nearly € 100 million.
Aged only 21, the midfielder of Juventus and France team is, according to the Observatory of football in the eleven most expensive players in Europe. He is not only the youngest representative, but also the only player on the list that does not evolve as a striker or offensive midfielder.
Pogba reached an estimated € 66 million value. Equivalent to 23% of the total market value of the workforce of the Old Lady. Given this figure, there is no doubt that the French midfielder will be one of the biggest attractions of the next summer transfer window which opens on June 11 and that closes on September 2.
"If Pogba does not renew his contract, which ends in June 2016 with equal performance, his value in one year will be " only " fifty million", said Raffaele Poli, the head of the Observatory. So, it is not inconceivable that if a club has more than 60 million, Juventus will agree with the transfer in order to gain much resources to strengthen its aging workforce," he adds.
With this amount, Paul Pogba leapfrogs Gareth Bale, transferred last summer to a record $ 100 million but the Observatory believes that the Welshman was "clearly overpaid by Real to convince Tottenham to release him."
Coveted by several top European clubs, the Guinean-born Turin player may leave at any time. His agent, Mino Raiola, has not completely closed the door on his departure.