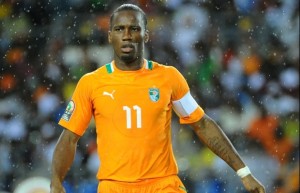 In an exclusive interview with the site FIF (Ivorian Football Federation), Didier Drogba looks at the future participation of the Elephants at the World Cup. The captain of the mentions in particular the reasons for the many competitions missed a golden generation.
"We played two finals of Afcon we lost on penalties. We also lack a great deal of rigor at times. And many other times, we have also lacked unity within the team. Team sport in general and football in particular are complicated. There is lack of solidarity. If there is no solidarity, it is difficult to move ahead. Even with the talent. And even if solidarity is set, we might not win. So it's better to have it and it could possibly help. I hope you understand now that these experiences we have lived will allow the younger to win trophies later ". As to corroborate the release of Emmanuel Adebayor a few weeks earlier.
Galatasaray striker also evokes his present form: "There has been a lot of misinformation about me. I did not go to Doha to have surgery. I had a recurring pain from the Chelsea-Galatasaray match in the European Champions League. After I replayed without being physically delivered and this has aggravated my injury. What really bothered me and after a moment, in agreement with my club, I decided to go to ASPETAR to get treatment. I did well because today I feel better. I replay, I'm even more sharpened than before and I find my weight as that of two years ago. In short, I am well prepared for the 2014 World Cup".
Finally the man who celebrated his 100 caps with the Elephants last week hopes for a good World Cup to pave the way for new generation: "This Third World Cup in Brazil, I play for the emergence of some talented youngsters in the national team of Côte d'Ivoire . I am there to support and guide".