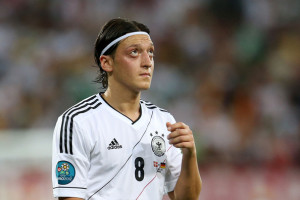 A week ahead of the opening of the World Cup, the former German international, Michael Ballack, is out of his silence. In an interview with the Daily Mail, he said he was worried about Mesut Özil.
"I saw him play with the national team this weekend and I was not surprised or scared, but a little concerned. Mesut Özil has played for Germany in the qualifying campaign, but in the last month and since his arrival at Arsenal, he was not the same player, especially in terms of confidence. This is something we did not used to seeing in the national team," suggested the former Chelsea player.
Ballack seems to impute the poor shape of Özil in the season he had with the Gunners.
"He is a fantastic player who has yet to find his role and have responsibility in the team. When he was criticized for his performance, he looked surprised and even lost. Arsenal is a great club and a transfer like this can have a big impact. But sometimes it seems like it weighs too much on him."
The last weekend, Germany has made a draw against Cameroon in warm-up match.