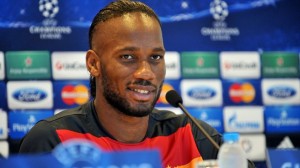 At 36, he has lost his luster but is not ready to hang up his boots right now. After the World Cup he is about to play, Didier Drogba could even find a club first. Anyway, not at the side Juventus.
Annonced in the viewfinder of Juventus lately, since he announced his departure from Galatasaray, Didier Drogba finally seems to move away from the Piedmont. According to the Italian media SportMediaset, Bianconeri coach Antonio Conte has decided to abandon the idea of recruiting the Côte D'Ivoire captain.
The Italian technician states that Drogba demands too high wage for a player who could be just an alternative. Conte prefers to take a chance with Romelu Lukaku, who recently suggested he will leave Chelsea this summer. Precisely at Chelsea, Jose Mourinho seems much more keen on the idea of finding his former protégé.
According to the Mirror, the Blues manager wants to attract the former Marseille (in addition to Diego Costa) to bring the experience to a much rejuvenated group in recent years and will lose Frank Lampard and Samuel Eto'o this summer.
The London team could also propose a future conversion at the club. News that should delight fans as Drogba lifted up the colors of Chelsea from 2004 to 2012, before leaving with a victory in the final of the Champions League…