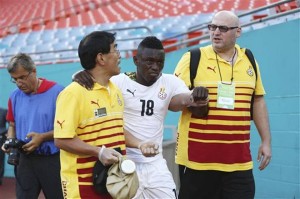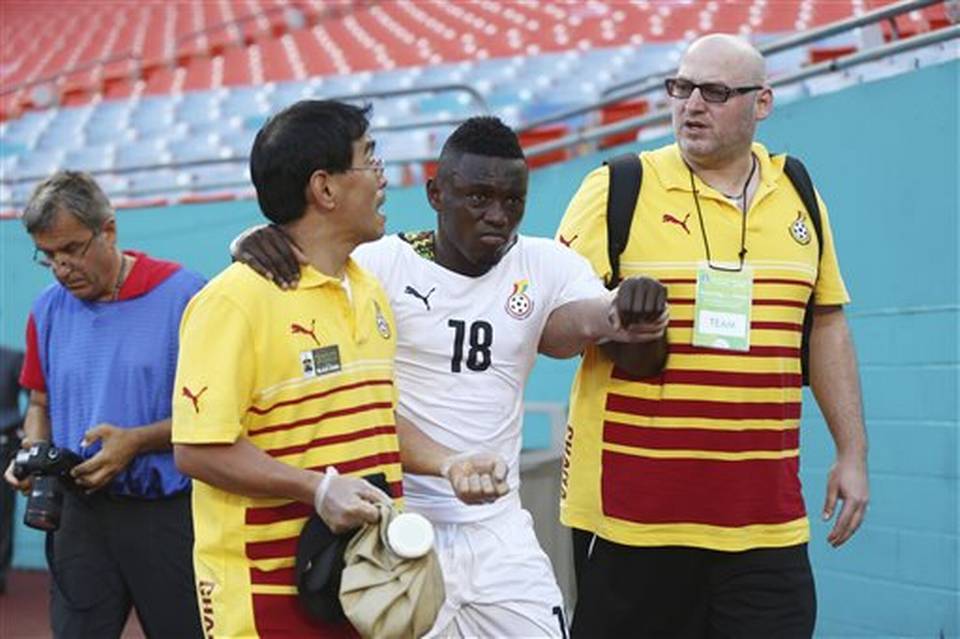 Beating South Korea 4-0 on Monday for their final preparation match before the World Cup, Ghana have not known only the smile. And because the Black Stars have seen striker Abdul Majeed Waris out after only 5 minutes of play following a blow to the thigh.
As a precaution, the staff of Ghana preferred a replacement. Jordan Ayew seized the opportunity to achieve a hat-trick against Asians. Except that yesterday, the news is not reassuring for the Valenciennes star. Waris who was taken to the hospital right out of the pitch is already very uncertain for Ghana's beginnings at World Cup. They will face the United States on Monday. Kwesi Appiah hopes that this injury will not cause a withdrawal of his striker from the competition.
"He is one of our best players. The doctors are watching him closely. Yet not enough certainty about his injury but I hope he will soon join the team ", said the Ghanaian technician.